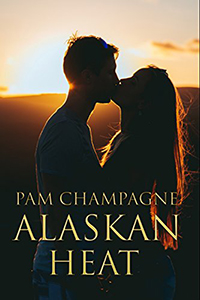 ALASKAN HEAT
Available 8/21!
Pre-order now $0.99!
FBI agent Joe "Hawk" Hawkins is on the run. He's been framed and the only chance he has of clearing his name is in Eagle, Alaska. Just when he thinks he couldn't be in any more trouble, a woman from his past catches up with him. Sophie's a brilliant statistician who works for the agency. She's still ticked off about their disastrous one-night stand, but she also has an offer for him—a deal he can't refuse.
The fact that Sophie's first field assignment involves Hawk does complicate matters. She's never forgotten or forgiven Hawk for the night he found his way to her bed and left her wanting more. Now she has two objectives -- get Hawk to finish what he started that hot night, and get them both to Eagle alive.
The Alcan Highway can be long and hazardous. But with a heat neither of them expected drawing them together, and two rogue agents on their tail, they might reach their destination sooner than they think.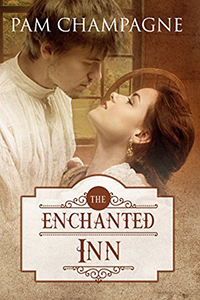 THE ENCHANTED INN
Available 8/21!
Pre-order now $0.99!
When snow forces Gina to stop and spend the night at the Enchanted Inn, she's less than happy to find her ex-fiancé there, too. But she can be civil for one night, especially after the innkeeper gives them a bottle of homemade wine to share. A few glasses of that wine sends Luke and Gina back to 1778, where Luke seems to think he's someone called John -- a man who knows more about life in colonial times than he should.
Gina may be able to deal with the hardships her new reality throws at her, but she doesn't give up hope of finding a way home. And when she does find a way, she's determined to take John with her -- whether he wants to go or not.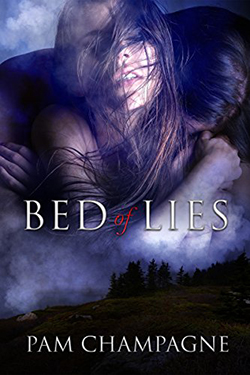 BED OF LIES
Available 8/21!
Pre-order now $0.99!
Ace Bear has no love for the small coastal town of Spruce Harbor, Maine. When he returns as a DEA officer to investigate a cocaine ring operating in the area, he is forced to confront the woman he loved twelve years ago. Even though he believes she betrayed him, the ties between them remain strong.
Brenna can't believe the man who deserted her years ago has the nerve to show up in Spruce Harbor and act all innocent, as if he didn't destroy her world. When she finds out why he's returned, fear for her brother forces her to cooperate with his investigation.
As layers of lies are revealed and they fight for their lives, Brenna and Ace try to recapture the love they once shared. But they'll have to learn to trust each other again, and there's a ruthless killer out there who is ready to end their second chance.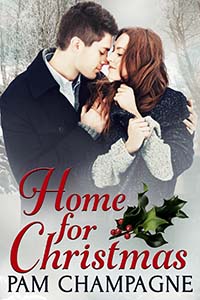 HOME FOR CHRISTMAS
Available now!
Amazon
Escaping an abusive relationship, SARA JACKSON returns home for the holiday. But it's not her parents who greet her at the family homestead, but CIA agent, JEB HAWKINS. Despite his best intentions to remain professional, Jeb can't fight the attraction he's had for Sara since high school. When a blizzard and Sara's ex blow into town at the same time, Jeb's got his hands full protecting Sara -- and his heart.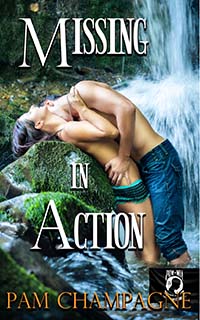 MISSING IN ACTION
Available now!
Amazon - Ebook
Amazon - Print

Zoe Zanardi was born with a gift. She paints pictures of people she's never met. One day an unseen force draws her into an antique shop where she finds an old POW-MIA bracelet. Through the bracelet, she discovers her biological father, a pilot missing-in-action during the Vietnam War. Zoe is convinced the bracelet is communicating with her and that her father is still alive somewhere in Southeast Asia. She is determined to travel to Vietnam to find him, with or without the help of Chad Stone, a private investigator and former CIA agent, who turns up at her mother's door one day with information about her father. Coincidence? Or is there more to her father's disappearance? Are Zoe and Chad mere pawns in a deadly game?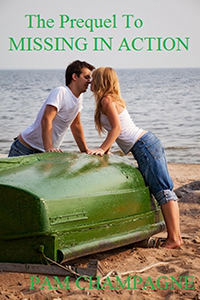 FATED LOVE -- the prequel to MISSING IN ACTION
Available now!
Amazon
"Stay away from soldiers, Betty. They'll never remember your name the next day". One glance at the sexy man across the bar and her mother's warning faded away...
"Soldiers use going to war as an excuse to get you into bed". Betty ignored the voice in her head since she'd had no intention of meeting or going to bed with a soldier -- but resisting Airforce Pilot Jason Southby proved impossible.
When the letters stop Betty is frantic. For two weeks she checks the mailbox, making excuses as to why he hadn't written. She waited for her mother to say "I told you so." Instead her mum tells her he can't write because he's gone. Her mother knew the truth from the beginning...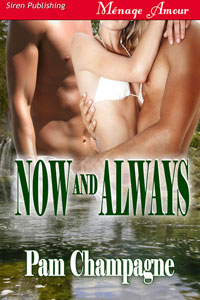 NOW AND ALWAYS
Available now
Siren-Bookstrand
Mayhem greets Lily when she comes home for her father's funeral. Even worse, she realizes she's in love with Cain and Zach Young, two boys she once had a crush on. Now, they are men—and willing to share.
The will states she'll inherit the family ranch on two conditions -- she must marry Cain, and the ranch must show a profit in a year. That's not an easy feat since the foreman has been rustling most of the cattle. Her love for Cain and Zach overwhelms her as much as the financial problems.
When the ex-foreman kidnaps Lily, he tells her he is her half-brother, and that Cain was aware of the relationship. Devastated, Lily turns away from Cain. Even worse, Zach sticks by his brother, and Lily can't have one without the other. Can she learn to forgive Cain so the three of them can find everlasting happiness?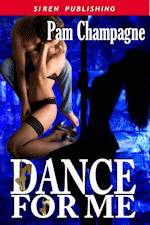 DANCE FOR ME
Available now
Siren Publishing
Lara Stevens, a Boston detective has her hands full investigating a series of bizarre serial murders. She also has to deal with Reino Larkin, a man twelve years her junior. With several exotic dancers murdered, Lara goes undercover as a stripper at the club where the victims danced. Can she keep her professional kick ass attitude when all she wants is Reino? The lust in his eyes as he watches her on stage gets her juices flowing.
When Reino discovers his murdered friend had been an exotic dancer, he becomes a regular where she danced. Determined to find her murderer, night after night he sits in the club searching for clues. When Lara, the cool detective he'd spoken with at the BPD struts onto the stage, wearing a smile and little else, the heat rises and with it his protective instincts.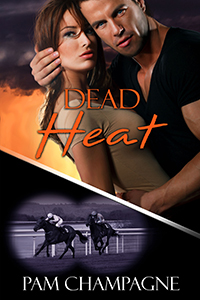 DEAD HEAT
Available now
The Wild Rose Press
As Jenna Green struggles to make a name for herself on the racetrack after her father's untimely death, Rye Cameron's offer of a job to train his horses comes out of the blue. Aware of his reputation with women, she accepts, despite her doubts. Soon she discovers the real reason Rye hired her and finds herself fighting for her life.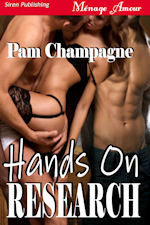 HANDS ON RESEARCH
Available now
Siren Publishing
Can Olivia accept her two men love each other as much as they love her?
The night best-selling author, Reid Emery, critiques one of Olivia Spencer's erotica books changes everything. She accepts Reid's offer of hands-on research to better her writing, thinking life couldn't get much better until her boss, Brent Dresden, arrives and ratchets the heat. The only bump in the road is a cantankerous ghost haunting their home.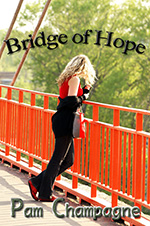 BRIDGE OF HOPE
Available now
When Cyn Jenks loses her husband in Iraq, she considers suicide until Peter's spirit comes to her aid. He not only stops her from jumping off a bridge, he asks Major Mike Spencer to watch over her. A stunned Mike complies, only to find himself falling in love with Cyn. As she heals and begins to move forward, she's worried about her strong attraction to Mike. Is she relying on him rather than herself, or is she ready to give her heart to another military man?